Day 2 :
Keynote Forum
New York Institute of Technology- College of Osteopathic Medicine, USA
Time : 10:00-10:40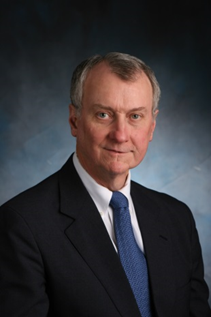 Biography:
A Martin Gerdes received his PhD from the University of Texas Medical Branch at Galveston in 1978 and was the 2013 Distinguished Alumnus. He is the Chairman of Biomedical Sciences at New York Institute of Technology- College of Osteopathic Medicine in Old Westbury, NY. Previously, he was the Chairman of the Department of Anatomy at the University of South Dakota (USD) and Founding Scientist of Sanford Research-USD. His work focuses mainly on the role of low thyroid function in heart failure. He has obtained over $30M in funding from the NIH as PI and has authored ~120 research articles.
Abstract:
Many studies have shown benefits from thyroid hormone (TH) treatment of cardiovascular diseases such as heart failure (HF). However, several poorly designed clinical studies using toxic doses of TH analogs convinced the medical community that TH treatment of heart diseases was too risky, primarily due to increased risk of inducing arrhythmias. Due to a steady stream of positive new information, however, this issue has not gone away. Over the years, we have learned many things about low TH function and heart diseases. In many studies, low TH function has been linked to increased mortality in patients with various heart diseases. Many short term clinical studies also showed improvement in cardiac patients treated with THs. A key animal study clearly demonstrated that hypothyroidism alone can eventually cause HF with maladaptive myocyte remodeling and impaired coronary blood flow. Cumulatively, animal studies suggest that all types of heart disease lead to low cardiac tissue T3 levels. One has to ask the question, why is there so much opposition to a drug that improves systolic/diastolic function, improves coronary blood flow, inhibits myocardial fibrosis, reverses fetal gene expression, and new data suggest also reduces arrhythmias? There are good reasons to be apprehensive. But, is fear of overtreatment unreasonable? Is there a safe, therapeutic window for TH treatment of heart diseases, including heart failure? Over the past few years, animal research in our lab has focused on answering the critical questions that have blocked progress to translation in this field. These results will be discussed.
Keynote Forum
Gulf Medical University, UAE
Time : 10:40-11:20

Biography:
Dr. Jallo, an Associate Professor of Medicine & Senior Consultant Endocrinologist. He granted his MB, ChB from Mosul University College of Medicine in IRAQrn1981, his postgraduate Arab Board Certification in Internal Medicine CABM in1992, Fellowship of The American College of Endocrinology FACE in 2015 andrncertified with Diploma in Dyslipidemia from Boston University School of Medicine, USA in 2014.rnHe is the Coordinator for MBBS Endocrinology Module in GMU, Editorial Board for many international journals and active Principle Investigator in many national &rninternational clinical studies, Member of AACE, EASD, ESE, ISPAD and many professional societies. To his credit many awards of honor & publications in medicalrnperiodicals and conference abstracts.
Abstract: