Day 2 :
Keynote Forum
New York Institute of Technology- College of Osteopathic Medicine, USA
Time : 10:00-10:40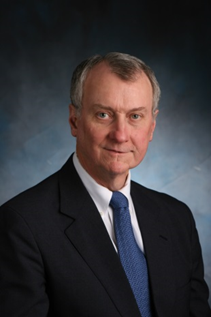 Biography:
A Martin Gerdes received his PhD from the University of Texas Medical Branch at Galveston in 1978 and was the 2013 Distinguished Alumnus. He is the Chairman of Biomedical Sciences at New York Institute of Technology- College of Osteopathic Medicine in Old Westbury, NY. Previously, he was the Chairman of the Department of Anatomy at the University of South Dakota (USD) and Founding Scientist of Sanford Research-USD. His work focuses mainly on the role of low thyroid function in heart failure. He has obtained over $30M in funding from the NIH as PI and has authored ~120 research articles.
Abstract:
Many studies have shown benefits from thyroid hormone (TH) treatment of cardiovascular diseases such as heart failure (HF). However, several poorly designed clinical studies using toxic doses of TH analogs convinced the medical community that TH treatment of heart diseases was too risky, primarily due to increased risk of inducing arrhythmias. Due to a steady stream of positive new information, however, this issue has not gone away. Over the years, we have learned many things about low TH function and heart diseases. In many studies, low TH function has been linked to increased mortality in patients with various heart diseases. Many short term clinical studies also showed improvement in cardiac patients treated with THs. A key animal study clearly demonstrated that hypothyroidism alone can eventually cause HF with maladaptive myocyte remodeling and impaired coronary blood flow. Cumulatively, animal studies suggest that all types of heart disease lead to low cardiac tissue T3 levels. One has to ask the question, why is there so much opposition to a drug that improves systolic/diastolic function, improves coronary blood flow, inhibits myocardial fibrosis, reverses fetal gene expression, and new data suggest also reduces arrhythmias? There are good reasons to be apprehensive. But, is fear of overtreatment unreasonable? Is there a safe, therapeutic window for TH treatment of heart diseases, including heart failure? Over the past few years, animal research in our lab has focused on answering the critical questions that have blocked progress to translation in this field. These results will be discussed.
Keynote Forum
Gulf Medical University, UAE
Time : 10:40-11:20

Biography:
Dr. Jallo, an Associate Professor of Medicine & Senior Consultant Endocrinologist. He granted his MB, ChB from Mosul University College of Medicine in IRAQrn1981, his postgraduate Arab Board Certification in Internal Medicine CABM in1992, Fellowship of The American College of Endocrinology FACE in 2015 andrncertified with Diploma in Dyslipidemia from Boston University School of Medicine, USA in 2014.rnHe is the Coordinator for MBBS Endocrinology Module in GMU, Editorial Board for many international journals and active Principle Investigator in many national &rninternational clinical studies, Member of AACE, EASD, ESE, ISPAD and many professional societies. To his credit many awards of honor & publications in medicalrnperiodicals and conference abstracts.
Abstract:
Session: Thyroid Disorders: In Children, Teens and Adolescents
Session: Thyroid Surgery & Care
Session: Thyroid Challenges & Improvements
Session Introduction
The Endocrine Clinic, Vadodara, Gujarat, India
Time : 12:10-12:40

Biography:
Roopal N Panchani completed her MD in Internal Medicine from Baroda Medical College, Maharaja Sayajirao University, Gujarat and her super specialization in Endocrinology (DNB Endocrinology) from Sir Ganga Ram Hospital, New Delhi; a premier academic institution of India. She has delivered talks as an invited speaker in 13 conferences, organized about 15 patient education workshops on various topics and served as chairperson and panelist in many conferences. She has 14 publications, 24 poster presentations and 5 oral presentations to her merit. She has a bag full of awards to her merit including the Best Resident Doctor of Sir Ganga Ram Hospital.
Abstract:
Radioactive iodine uptake scan (RAIU) is the investigation of choice in differential diagnosis of thyrotoxicosis. Our study evaluated the diagnostic utility of peak systolic velocity (PSV) of inferior thyroid artery (ITA) on color Doppler ultrasound (CDU) in patients with thyrotoxicosis by comparing with RAIU scan and also determined a specific cut off for PSV of ITA to discriminate accurately between Graves' disease and (painless and sub-acute) thyroiditis. Over 15 months, 143 patients were selected out of 231 patients with thyrotoxicosis. CDU of thyroid and RAIU scan was performed in 98 patients. RAIU diagnosed thyroiditis in 52 patients and 46 had Graves' disease. Mean TSH, FT3 and FT4 in Graves' disease was 0.0214+0.028 µIU/ml, 9.682+6.04 pg/ml and 4.186+1.60 ng/dl respectively. Mean TSH, FT3 and FT4 in thyroiditis was 0.0433+0.040 µIU/ml, 3.602+3.34 pg/ml and 4.027+1.91ng/dl respectively. Mean 2hr and 24hr uptake was 33.07% and 62.38% in Graves' disease and in thyroiditis it was 6.41% and 11.46% (P<0.01). Patients with Graves' disease had higher PSV of ITA (63.19+22.85 cm/s) than patients with thyroiditis (16.90+6.54cm/s); P<0.01. PSV>36 cm/s differentiated all patients with Graves' disease from thyroiditis. Thus CDU of thyroid is a cost effective diagnostic tool and is comparable to RAIU scan for the diagnosis of Graves' disease or destructive thyroiditis. The unique aspect of study was exclusion of patients with obvious clinical features like neck pain and fever in thyroiditis and infiltrative orbitopathy in Graves' disease which enabled us to study the role of CDU when it is required the most.
Nurse Manager, Internal Medicine, Endocrinology & Infectious diseases, Pakistan
Time : 12:40-13:10

Biography:
Nargis Khowaja is currently working as Nurse Manager of Endocrinology, Internal Medicine, Rapid Response Team, and infectious diseases and Working as Co-Chair of CPR Committee in The Aga Khan university hospital Karachi Pakistan, JCIA Certified. Since 17 years she also has worked in various capacities that is; worked as Nurse Administrator Of All Critical Care Areas Moreover, worked as Head Nurse of Coronary Care Unit, Senior Critical Care Nurse in Coronary Care unit(CCU), Intensive Care Unit(ICU) and Cardio thoracic intensive Care Unit(CICU) In the Aga Khan University hospital Pakistan. Also worked as Staff Nurse in Pediatric ICU in Harley Street Hospital and Adult Intensive care unit (ITU) in Gloustershaire Royal Hospital NHS Trust, London. She has completed her BSc in Nursing from New Life collage of Nursing in 2015.
Abstract:
Objective: Hypothyroidism is an endocrine disorder. In hypothyroidism patient has an underactive thyroid ("hypo-" means "under" or "below normal"). In patients with hypothyroidism, the thyroid does not make enough thyroid hormone to keep the body maintain its normal balance. Common causes of hypothyroidism are autoimmune disease, surgical removal of the thyroid, and radiation treatment. The objective of this literature review is to present the evidence based nursing practice for patients with hypothyroidism. Methodology: The literature review was done from the period of January to November 2015 from various online databases such as PUBMED, CINAHL and Allied Health Literature. Key words used: 'Hypothyroidism', 'adults', and 'Nursing Care' using Boolean (AND, OR) words. The final reference list consists of 20 relevant articles ranging from 2010 to 2015, which include qualitative and quantitative researches, literature reviews, peer reviews, and index articles. Results: The evidence based nursing suggests that nurses should monitor vital signs of patients with hypothyroidism because fluctuations in metabolic rate are exhibited by changes in blood pressure, heart rate, and body temperature. Also, nurses should watch for the reduction in symptoms related to hypothyroidism such as fatigue, constipation, cold intolerance, lethargy, depression, and menstrual irregularities, it demonstrate that patient is getting therapeutic effect from drug. Nursing intervention should also include watching for the symptoms of hyperthyroidism such as nervousness, insomnia, tachycardia, dysarrhythmias, heat intolerance, chest pain, and diarrhea as these symptoms may indicate that the drug is at a toxic level. Moreover, evidence based nursing care recommends to monitor T3, T4, and TSH levels as these levels help determine the effectiveness of pharmacotherapy. Monitoring of blood glucose levels, especially in individuals with diabetes mellitus is important as hormone can increases metabolic rate, and glucose utilization may be altered. Most importantly, nurses should provide supportive nursing care to cope with symptoms of hypothyroidism such as constipation, cold intolerance, and fatigue until drug has achieved therapeutic effects as it will decrease the client's anxiety, which will promote healing and compliance. Nursing intervention also includes monitor weight once a week as weight loss is expected because of increased metabolic rate as these changes help determine the effectiveness of drug therapy. Furthermore, nurses should monitor patients for signs of decreased compliance with therapeutic regimen as it may require early intervention and education about the medical regimen and the disease process. Conclusion: Evaluation of the effectiveness of drug therapy is an important task for nurses in order to confirm that patient goals and expected outcomes have been met. These outcomes include the patient's thyroid hormone levels are normal, the patient demonstrates decreased symptoms of hypothyroidism, the patient is free from significant adverse effects from drug therapy. And the patient demonstrates an understanding of the drug's action by accurately describing drug side effects and precautions.
Assistant Professor, Civil Hospital, Karachi, Pakistan
Time : 14:00-14:30

Biography:
Zahid Ali Memon (MBBS, FCPS and MRCS) is a London consultant and a Laparoscopic Surgeon. He is an Assistant Professor at Dow University of Health Science and Civil Hospital Karachi.
Abstract:
Background: Thyroidectomy is a common surgical procedure, after which drains are placed routinely. This study aims to assess the benefits of placing postoperative drains, its complications and affects on postoperative stay, in thyroid lobectomy. Methodology: Randomized Clinical Trial of 60 goitre patients undergoing lobectomy was conducted at Civil Hospital Karachi, during July'11-December'11. Patients were randomly assigned into drain and non drain groups. Patient demographics, labs and complications were noted. Ultrasound of neck was performed on both groups. For drain group, the amount of fluid present in the surgical bed and redivac drain was added to calculate fluid collection while in non drain group it was calculated by ultrasound of neck on first and second post-op days. Data was entered and analyzed on SPSS v16 using Independent T tests. Result: The mean total drain output for 2 days in non-drain group was significantly lower 10.67 (±9.072) ml while in drain group was 30.97 (±42.812) ml (p=0.014). The mean postoperative stay of drain group (79.2±15.63 hours) was significantly higher, as compared to mean postoperative stay of non drain group (50.4±7.32 hours). Mean Visual Analogue Score (VAS) for pain day 1 (6.2±0.997) and day 2 (4.17±0.95) in drain group were significantly higher compared to day 1 (2.6±1.163) and day 2 (1.3±0.877) of non drain group. From drain group, 2 patients complained of stridor, dyspnea on Day 1 which subsided by Day 2 and 1 case of voice change, with no such complains in non drain group. No patients from both groups developed seroma, wound infection or hematoma. Conclusion: In uncomplicated surgeries especially for lobectomy, use of drain can be omitted.